Mount Clements Famers Market Events
Please note:
The Farmers and Vendors at MCFM always have great concern for the health and safety of our customers. Our scheduled opening or events have to be delayed or cancelled due to the COVID-19 pandemic, following the recommendations from the CDC and local Health Department, updates will be posted on both our website and Facebook page.
Check out the special events planned for the 2020 Mount Clemens Farmers Market season!
MCFM Opening DAY MAY 2 time: 7 am - 1 pm
Join us as we start our 41st market season! Our farmers have been busy for months, so they can bring YOU the freshest, locally grown products all season long! A wide variety of flowers, vegetable plants, and early Spring produce will be available plus the planting of the "ceremonial Hubbard Squash" will take place around noon. Mark the date on your calendar and phone because you DO NOT want to miss MCFM Opening Day!
cancelled MAY time: 8:00 am till noon cost: FREE MCFM celebrates Mother's Day! Little flowers, little hands and a little dirt.....is there a better combination for a little FUN ? On this Saturday, kids under 12 can get their fingers in some dirt, choose just the right flower and say " I love you" to the special woman in their life. Charge the battery and bring the camera! SMILES ! SMILES ! SMILES !
cancelled FLOWER DAZE MAY - JUNE time: 7:00 am to 1:00 pm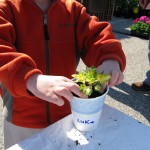 We have all the flower and vegetable plants you'll need for your gardens and containers for the summer. A wide variety of perennials will be available, as well as an abundant amount of annuals, trees and bushes for that "special" spot at your home ! There are individual and flats of flowers, accent plants, as well as potted arrangements and hanging baskets. Shade? Full Sun? Shallow? Deep? Just " ask the farmer " for the best planting and care advice.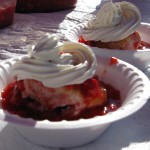 cancelled JUNE Strawberry Social time: 8:00 till sold out cost : TBD
Fresh, locally grown strawberries served on melt-in-your-mouth biscuits with a creamy topping. Don't miss this old fashioned, tasty treat! They will go Fast! They're 'BERRY" cool .......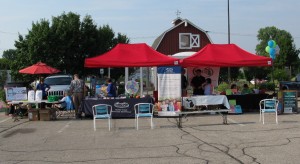 TBD - JULY Family Day cost: FREE
A fun filled day with something for everyone in the family. A variety of local service agencies will be sharing valuable information with our customers and their families.
TBD AUGUST Corn/Pig Roast – Customer Appreciation Day Time: 9 am until sold out! Cost: TBD
There is nothing better than locally grown, fresh picked sweet corn roasted to perfection...... HOT, off the grill !! Stahl's market will be there too with their roasted pork sandwich. YUMMY ! The MCFM always appreciates your support of our market but once a year we take a day to say " YOU ARE THE BEST CUSTOMERS in SE MICHIGAN " !!!
TBD SEPTEMBER Tater & Pork Roast Time: 9:00 am till sold out cost : TBD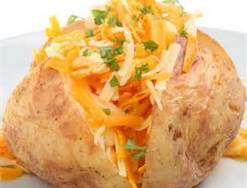 Cooler temperatures in September is perfect weather to enjoy a fresh, locally grown potato, roasted to perfection with all the fixin's.....butter, bacon bits and sour cream !! Stahl's market will have their delicious pulled pork sandwiches, hot off the grill.
TBD OCTOBER Apple Festival Time: 8:00 am cost : Free

Enjoy a donut and some fresh cider (while supplies last), compliments of the farmers and vendors at the MCFM. And for a little fun......Enter our "guess the number of apples in the bushel" contest and win a Gift Certificate to a local restaurant. Stop in the center of the market, take a minute to fill out a slip with your guess and you just might be one of the winners.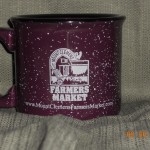 TBD- OCTOBER Soup Day time: 8:30 am till sold out cost : $ TBD
Even when the weather isn't perfect, the MCFM SOUP DAY is our BIGGEST event each year ! Come and enjoy a warm mug of soup made from produce and products found weekly at the MCFM. Purchase the large 2019 MCFM ceramic soup mug (2015 picture) and then sample all the delicious soups for FREE ! Enjoy your soup while shopping the MCFM . Add the mug to your MCFM soup mug collection. They make great gifts too!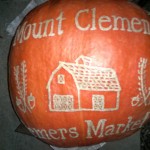 TBD – OCTOBER Pumpkin Party time: 8:00 am
Free pumpkins for the kids 12 and under compliments of the farmers on the market (while supplies last). "Guess the weight of the pumpkin" contest and win a Gift Certificate to a local restaurant!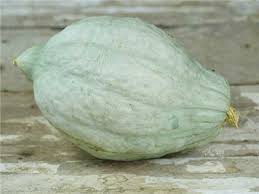 TBD NOVEMBER - Hubbard Squash Drop time: 12:00 noon
" Drop in" for a little bit of fun at the last event of MCFM season. A number of years ago, as a farmer was packing up on the last market day, a large Hubbard squash rolled out of their truck and smashed into pieces. Rather than throw away some delicious Hubbard squash, the pieces were distributed to those still at the market. To mark the end of our market season, we'll drop our "ceremonial Hubbard squash ". It'll be a "smashing good time" as we close another GREAT season at the MCFM.